Charles Conroy, Esports Trade Association EsportsNext Conference Hall-of-Famer, To Visit Lurie Children's in Support of Extra Life Chicago
Extra Life Chicago is excited to announce that esports industry leader Charles Conroy will be visiting Lurie Children's to host a gaming event and join as a special guest on the Game On show for inpatient families this upcoming August. Charles will be visiting Chicago this summer as the first Hall of Fame inductee for the Esports Trade Association EsportsNext Conference. As the first Hall of Fame inductee, he will raise awareness for Extra Life Chicago, fundraise for Lurie Children's and visit the Panda Cares Center of Hope.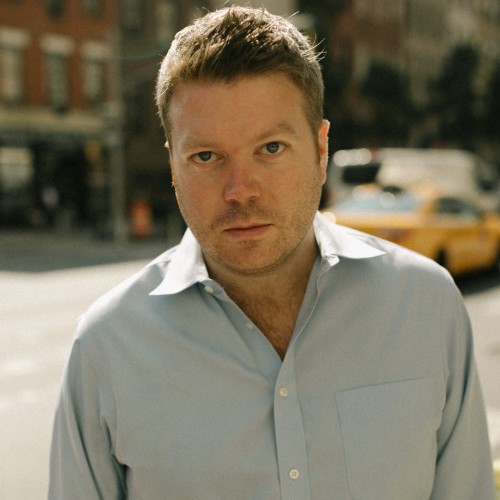 Charles Conroy is the Vice President of Publisher Relations and Business Development at UniKrn and has over 18+ years of experience in the esports Industry. Most notably, he acted as the Chief Development Officer and Equity Partner for Complexity Gaming for 8 years (2009-2017) and was an incredible force in developing strategies to build global brand awareness. Conroy also served as the Vice President of Gaming at The Switch leading global expansion and its transmission and production services. Adding to his achievements, Charles will receive the first Esports Trade Association Hall of Fame award at the ESTA EsportsNext Conference held on August 21st and 22nd, 2023.
As part of his Chicago visit for the Esports Trade Association EsportsNext Conference in August, Charles will visit the patients and families of Lurie Children's through the Children's Miracle Network program Extra Life Chicago. Extra Life is a CMN Hospitals fundraising program at their 170 local children's hospitals and raises crucial funds through a love of gaming. Extra Life Chicago has raised nearly $2 million dollars for Lurie Children's since its inception in 2011. The funds that are raised through Extra Life help support programs at Lurie Children's like research, medical equipment or the pet therapy program.
During his time at Lurie Children's, Charles will host a gaming event for patients in the Panda Cares Center of Hope that ties in his professional experience in esports with the mission of the hospital and Extra Life. He will also participate in the monthly Extra Life Chicago Game On gameshow which creates a space for patients to play games with special guests and one another. Extra Life Chicago is grateful to Charles Conroy for giving his time during such a busy time at the EsportsNext Conference and using his platform to bring awareness and support through gaming to Lurie Children's.
Do you have a love for gaming and want to give back to your local children's hospital? Learn more about Extra Life Chicago below!
What is Extra Life? The Extra Life community consists of thousands of gaming-centric, passionate people who fundraise for Children's Miracle Network Hospitals. Sign up to play games, live stream and fundraise today for Lurie Children's!
Want to join Extra Life? Visit extra-life.org to register. Set a fundraising goal and choose Lurie Children's Hospital as your Children's Miracle Network Hospital. Play on Game Day, November 4, 2023 or choose your own date to play.
Questions? Reach out to Jackie Lohr at extralifechicago@luriechildrens.org for more information on how to get involved!