Children's Bridges Raises over $100,000 for Lurie Children's During a 2 hour Drive-In Dance Marathon!
Children's Bridges Teen Leadership Council (CBTLC) is a junior leadership board comprised of 4 high schools on the North Shore that come together to raise funds and awareness for Lurie Children's, their local Children's Miracle Network Hospital. On December 5th, 2020, Children's Bridges Teen Leadership Council hosted their 6th annual Dance Marathon, drive-in style! With the ongoing COVID-19 pandemic, Bridges committed to a year of creativity and innovative ideas ranging from virtual yoga classes, a virtual baking class and finally a drive-in Dance Marathon.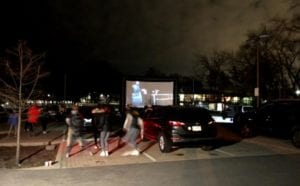 At 5:00pm on December 5th, over 60 cars funneled in at Gilson Beach in the parking lot, where there was a 30-foot drive in movie screen set up for the 2-hour virtual Dance Marathon. Students from four high schools: Loyola Academy, New Trier, Woodlands Academy and North Shore Country Day School came with their families to attend a two hour live Zoom Dance Marathon. Students who were unable to attend via car were able to join LIVE on Zoom. During the event, students made a final fundraising push for 2020, played Bingo from their car led by a Lurie Children's patient, learned their annual morale dance outside of their cars by social distancing in parking spots, and heard stories LIVE from Lurie Children's patients.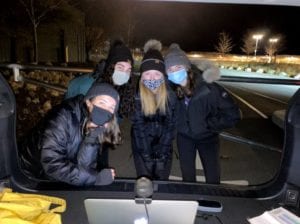 The Children's Bridges Board celebrated a total of $108,539.34 raised for patients and families at Lurie Children's! This was a historic year for the board as they became the highest fundraising independent Dance Marathon program in the country. Since the event, they have continued fundraising with a total today of over $112,000! Bridges Dance Marathon is one of over 400 Miracle Network Dance Marathon programs in the country and is leading the way in the high school Dance Marathon world. Since 2014, the Board has raised over $400,000 for Lurie Children's and continues to grow annually.