2023 CMN Hospital Summit for Lurie Children's Hospital Event
This year on March 30, 2023 was the CMN Hospital Summit for Lurie Children's (previously the CMN Rally), which is an event to bring together all CMN sponsors and partners to celebrate their fundraising successes and milestones. The event program was focused on celebrating our five annual award recipients, introducing our 2023 Patient Champions, hearing from members of the Lurie Children's team, and sharing the impact your fundraising has on Lurie Children's Hospital.
Your support is helping us continue to provide top-quality and comprehensive care to every child or family that walks through our doors, regardless of their insurance or ability to pay. Our support has been instrumental in our mission to change kids' health, change the future.
Change Maker Award – Marriott and the Sheraton Grand Chicago Riverwalk team
This team's company overall had a fantastic year, surpassing their property-wide goal of $135,000 by 21% to reach $163,520 for Lurie Children's. The Sheraton Grand Chicago Riverwalk location specifically, rose to the top by engaging all their associates and guests in countless events, activations, and campaigns to raise $27,794 in support of Lurie Children's.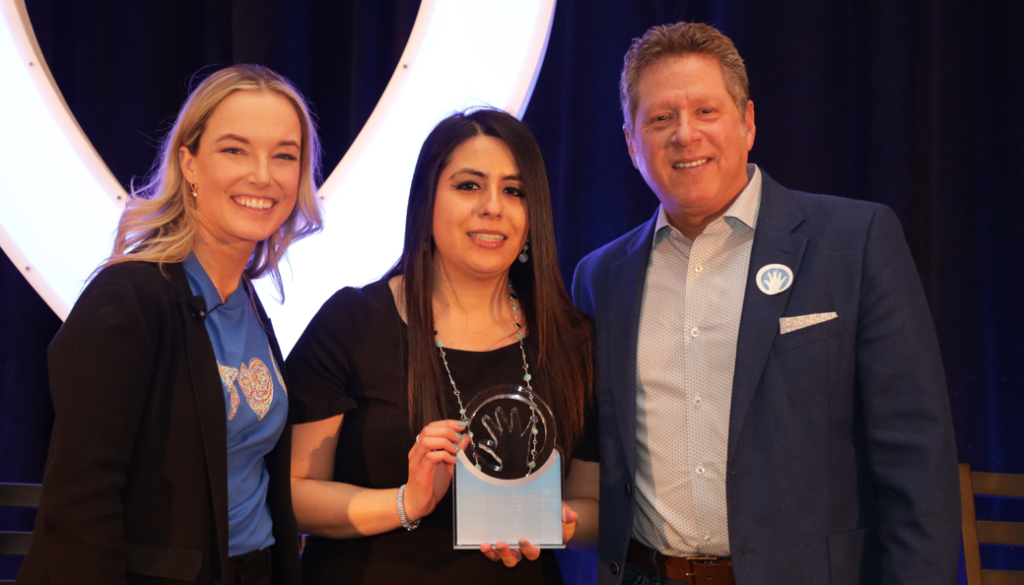 You Rock Award – Taylor Amerman of CDW
Taylor and her team have orchestrated several different projects in support of our patients and families- everything from volunteer activities, in-kind donation and radiothon technology support. Last year over $145,000 was raised were raised by CDW in support of Lurie Children's Family Services department, enabling our Language Services department to add 72 new tablets for remote video interpreting, ensuring that all families can understand their child's diagnosis and treatment plan, regardless of their English language ability.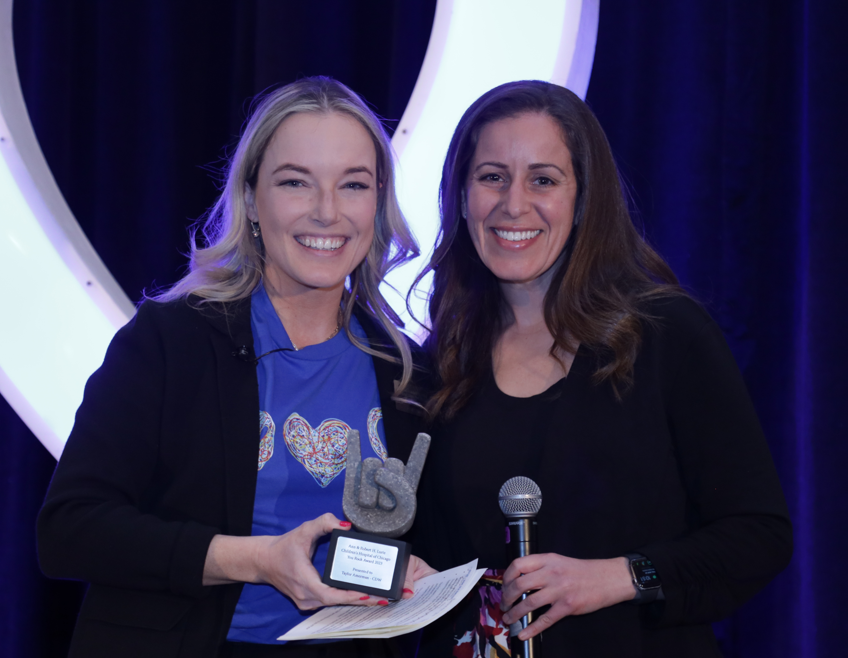 2022 Team of the Year Award – Whitmore Ace Hardware
This award is given to a team within a company that goes above and beyond in their support for Lurie Children's and this year's winner fully embraces to mission of Lurie Children's to create a healthier future for every child. Each year, members of their team bring new and creative fundraising ideas to the table and tirelessly support each other, which has led to significant year-over-year growth in their fundraising for Lurie Children's. But most importantly, as a family-owned business they take their role to help members of their community as seriously as they take their business by supporting local charities throughout the year.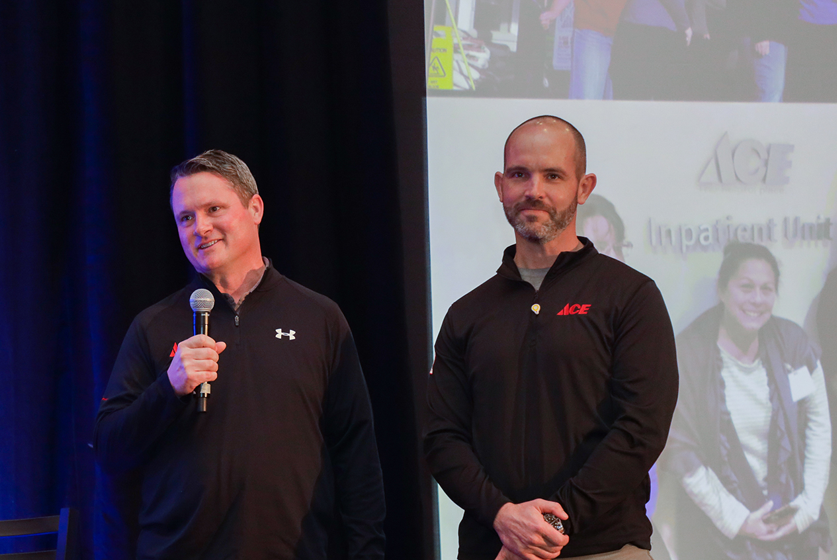 2022 Top Percent Increase Award – Love's Travel Stops
Love's Travel Stops has been a CMN partner since 1999 and has raised nearly $40 million for local children's hospitals in that time. Traditionally, their partnership centered on a 5-week traditional icon balloon campaign, but in 2022 they incorporated year-round round up at locations nationwide, which lead to significant fundraising growth.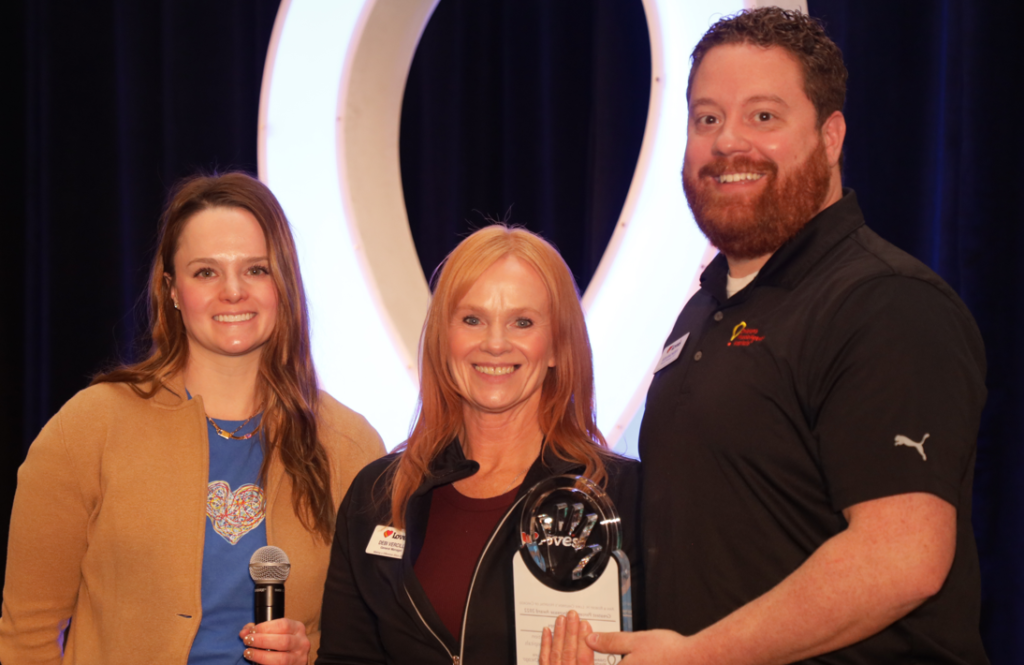 2022 Top Partner Award – Ace Hardware
This is Ace hardware's seventh year as our top CMN partner and largest corporate partner overall. In addition to their retailer fundraising local Ace stores, Ace embeds the mission of Lurie Children's across their entire company – from corporate employees – many whom are here today – Retail Support Center and vendors. Very special thank you to the Ace Foundation Team – Kane, Chris, Kelli, Catherine, Don and Cheryl – and the leaders of our retailer fundraising committee, Michael Cripe from Whitmore Ace Hardware and Jeremy Melnick from JC Licht Ace for all that they do to support fundraising efforts for Lurie Children's.