Behind the Controller with Amanda Erickson!
Introduction To Amanda!
a. Overview:
I am Amanda also known as Lilyia online, I am a mom, a freelance portrait artist, and avid gamer. I draw a lot of pretty fantasy ladies but I also draw pets. Sometimes I even put pets in armor.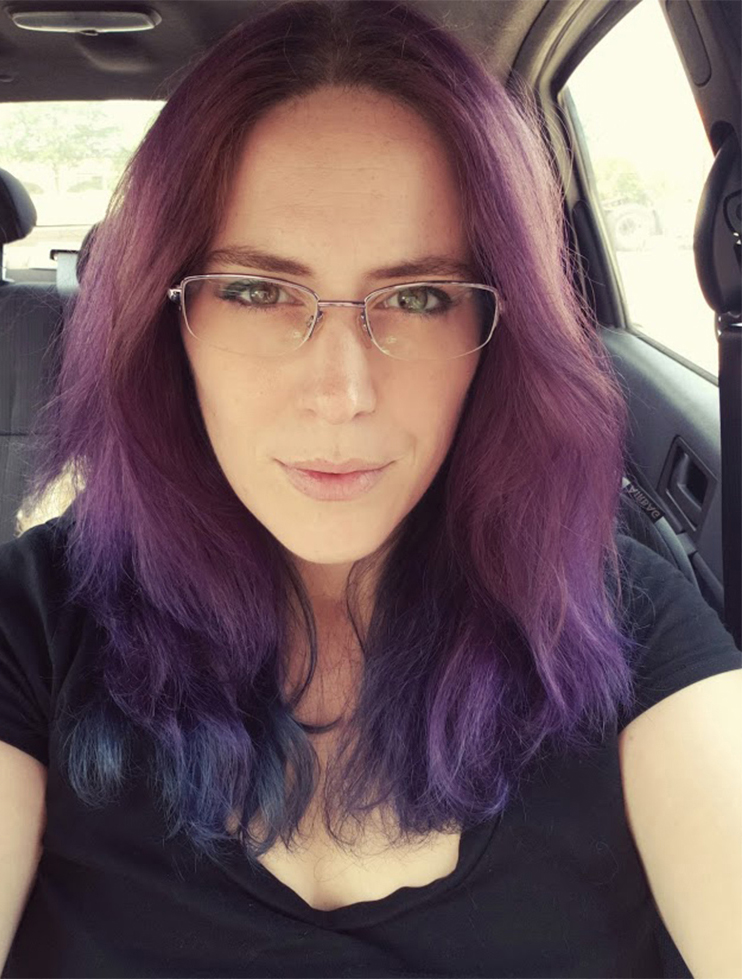 b. How many years in EL:
Four years this year
c. How much raised (lifetime):
$1,474.00
d. Favorite game:
 Currently I am pretty deep into Final Fantasy 14, I did play World of Warcraft for 16 years up until last year. I also really enjoy Rimworld, Sims, Banished and Stardew Valley as my single player games.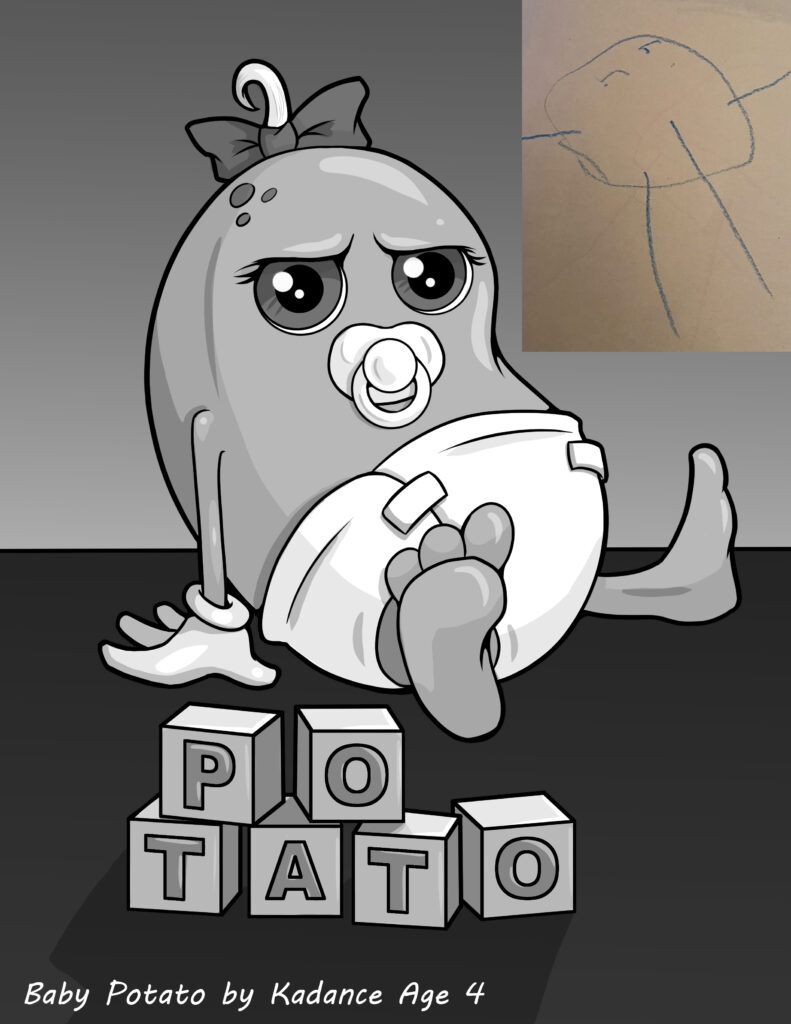 2. How did you find out about Extra Life, and why did you decide to get involved?
In 2017 when we lived in Georgia my daughter was rushed to the hospital not being able to breathe, she had to stay in the hospital hooked up to oxygen machines for 4 days. The hospital got us a social worker and they helped get us into a program we qualified for since we couldnt get medicade. Doing so erased a $40,000 debt from my daughter's stay. They helped us so my child could get care without us worrying about filing for bankruptcy. The hospital (CHOA) board also donated over $300 in inhalers to us before discharge for her asthma so she could use her medicine until we got her to her pediatrician for further care. I was amazed by the kindness they showed us and it stuck with me.
A long time friend I had met in WoW made a random post about being in Extralife, before I donate I like to research the charity to see where the money actually goes. I saw what they do and decided to see if the hospital we had been at was a part of the network. They were! I decided then and there that for 2018 I would sign up and give back. I had seen first hand how they treat the kids and try to make their stay as comfortable as possible. The hospital helped us so much, when many hospitals would make it as difficult as possible. The only year I didnt do Extralife was in 2019 when my back collapsed and I had to get surgery, but "redraw for kids" was born that year I couldnt participate.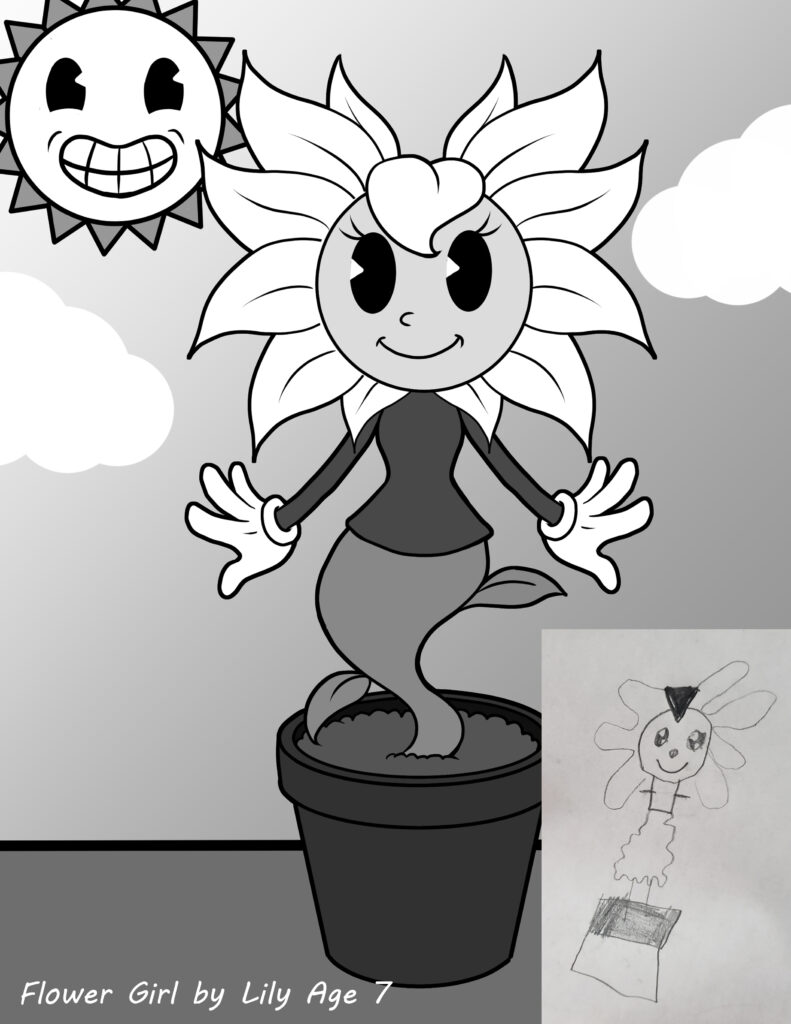 3. What does Game Day look like for you?
Honestly because of my back I can only stream for 3-5 hours. So I will pick a kid's drawing to do that day and finish it. The rest of the day I am in my friend's (the one who introduced me to Extralife) stream supporting him and keeping him going. I make it up by donating all my time in November to draw for kids for free. I will stream doing "redraw for kids" as long as I have children's drawings to do all November long. This year I may try to stream some gaming as my husband got me a laptop since I can no longer sit for more than 5 hours. But we will see what this year's game day holds.
4. Tell us about your "Redraw for Kids" project!
It was born the year of my surgery. I couldn't sit for long because by that time I had revision surgery due to failure to fuse. So I wanted to get back into art slowly but I didnt want the stress of commissions and I didnt want to give away art just to anyone. I figured that since I drew with my own child a lot and she loved it, so I just asked my twitter and reddit to send me their kid's drawings too. I got quite a bit of entries and everyone was so happy when I sent the final files. It was an amazingly wholesome experience, one of -the- best experiences I have had in art.
So basically the way it works is in Oct I start taking children's drawings and compile them for a November schedule. A Mom/Dad, Grandparent, Uncle/Aunt, sibling send me a photo of a child's drawing. I ask for them to focus on one thing (first year I drew families it was too much) and draw it the best they can. If it's scribbled I just ask the person who submitted it what it is and talk to the child to get their idea into words so I understand what they want me to do. I draw the kids idea in my cartoon style so it's like a coloring book. I do let the submitter know when I am streaming the drawing, sometimes the kid will be at their side and I get live critique! If I am getting live critique I get amazing feedback that is just so adorable. The last kiddo "spun around in happiness flailing" then demanded it to be printed. Before I even finished my second drawing she had colored 3 print outs! That's why I do it, art allows kids to be creative and express themselves in many ways. Art should be a happy place and I just want to make kids smile, like my own child. It brings a special amount of light in life that I cherish.
I decided that I would combine these two projects as it deals with kids, so in November as I stream drawing for kids I am promoting Extralife and have been doing it since. I love gaming, but drawing for kids while raising money for kids is right up my alley.  As of today I redrawn 26 drawings for children across the globe. I know I got two kids anxiously waiting for November to draw for me again. I am glad to know I brought some happiness to these kids.