We've selected
as your local Children's Miracle Network Hospital.
Ann & Robert H. Lurie Children's Hospital of Chicago
Chicago, Illinois
Ann & Robert H. Lurie Children's Hospital of Chicago is recognized as one of the top pediatric hospitals in the country by rankings published in U.S. News & World Report and serves as a major regional referral center
How Your Dollar Helps Patients at
Ann & Robert H. Lurie Children's Hospital of Chicago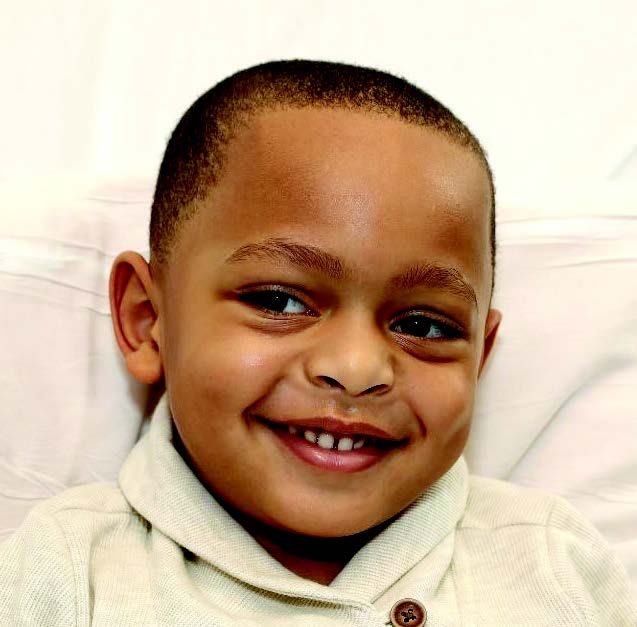 Advancement Services
For Kids LikeJacob
Jacob was born from a normal pregnancy, but after noticing low blood sugar and labored breathing, doctors performed a chest x-ray, which revealed his heart was the size of his entire chest cavity. Two weeks later, doctors at Lurie Children?s discovered it was due to Infantile Pompe Disease ? an inherited disorder caused by the accumulation of a complex sugar in the body?s cells. Without diagnosis or treatment, life expectancy for babies with Pompe Disease is less than one year. After aggressive Enzyme Replacement Therapy in the Cardiac Care Unit at Lurie Children?s, six-week-old Jacob was discharged home with a nasal gastric tube, supplemental oxygen, weekly infusion appointments, and multiple therapy appointments. Our Regenstein Cardiac Care Unit (CCU) is a state-of-the-art 44-bed unit devoted to the care of young patients with cardiac disease. The Regenstein CCU is one of the few cardiac units of its kind in the nation, allowing each child to stay in the same private room from admission to discharge. The high-tech rooms adapt to the level of care the patient needs, and eliminates the need to transfer the patient to other units in the hospital. Our rooms are technologically equipped for intensive care while providing the family amenities of a regular acute care patient room. Cardiac patients have the same healthcare team throughout their hospital stay. On his first birthday, Jacob and his family received news that they he no longer needed the feeding tube and oxygen support. Today, Jacob is a lively three-year-old who continues to beat the odds he was given, Jacob and his family consider their Lurie Children?s team a part of his family.
Ann & Robert H. Lurie Children's Hospital of Chicago located in
Chicago

, IL

Ann & Robert H. Lurie Children's Hospital of Chicago is ranked as the top pediatric hospital in Illinois, and #6 in the U.S. in the U.S.News & World Report 2016-2017 Honor Roll rankings. Lurie Children's provides superior pediatric care in a state-of-the-art hospital that offers the latest benefits and innovations in medical technology, family-friendly design and research through the Stanley Manne Children's Research Institute. The main hospital is located in downtown Chicago on the campus of its academic partner, Northwestern University Feinberg School of Medicine. Lurie Children's has a network of 13 outpatient centers and 15 partner hospitals, providing top pediatric care across the greater Chicago area. Lurie Children's relies on philanthropic support to care for nearly 200,000 children each year. Learn more at luriechildrens.org.
Start a Fundraiser
Help make miracles happen for local sick and injured kids in your community by creating your own fundraiser! You'll feel good knowing that your celebration or event is helping heal even the tiniest of patients.
Show You Care
Get a free Miracle Band to represent the more than 10 million kids who enter a Children's Miracle Network Hospital for treatment every year.
Put Your Money Where The Miracles Are